Joe brings over 30 years' experience of operational and financial experience.  Joe has been instrumental in creating financial strategies to enhance growth, raising equity capital, and solve complex financial and business issues.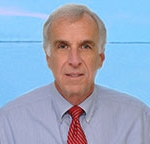 Joe is a senior financial executive with extensive experience in public accounting and industry.  Joe has successfully overseen several public offerings, mergers and acquisitions, and strategic right sizing of operations to enhance shareholder value.  Joe has lead teams in public accounting, Health Care, Financial Services encompassing Insurance and Banking.
After graduating from Bentley University Joe went on to a successfully career at KPMG.  In Industry Joe has provided meaningful guidance as CFO, Treasurer and Controller.  Joe was instrumental in leading teams through strategic IPOs, and subordinated debt offerings.  The capital was instrumental in building enterprise value. Joe's has successful lead teams through several mergers and acquisition.
Joe's strategic guidance in finance and operations includes successful rightsizing, streamlining, while instituting revenue enhancing strategies to improve profitability.  Joe's teams provided critical cash flow planning which was instrumental to the enterprise's success.
Joe earned his BS in Accounting, highest honors, from Bentley University.  He is a licensed CPA in Mass. Joe is a Corporator of Melrose Wakefield Healthcare, Past President and Director of the Institute of Financial Education and Past President and Director of the Medford Lions Club.
In his free time, Joe enjoys his family, antique/classic automobiles and travel.