What you will find on this page:
Adding value to our customers and sources has always been a goal of CRL.  We have moved our writings to Armand's blog as we all turn to the internet.  You will find the most recent business articles directly below.
Armand's wine blog can be reached as indicated to the right.
The last section contains articles published in numerous business magazines.
Enjoy and we hope these add value.
Many companies face challenges during their economic life cycle and must reconstitute themselves to stay abreast with technology and markets. All too often we see companies that fail to change and disappear. Developing new products and markets bring on new and different challenges to a company's existence. Some of these challenges create obstacles not encountered before. Capital Restoration can help avoid the obstacles and smooth the waters assisting the team in avoiding a killer storm. Case Study: Your [...]
"lenders on the panel do not wait until month end for the AR aging, and none would lend to a company unable to provide aged AR almost instantaneously" As we look to how technology continues to change the world around us and how we conduct business, Fintech represents a new era of real time analytics and 24x7 exception reporting. I recently attended a panel discussion on current uses of Fintech in commercial lending and was struck by the [...]
We have seen a convergence after years of cheap money, lots of liquidity, and companies pilling on debt loads that is now converging with a bankruptcy predictor called the "Z Score". This is creating a blinking yellow light according to legendary bankruptcy expert Dr. Edward Altman. As these two interlocked factors start to create warnings a third element is drifting into the not so distant future. An Article in the WSJ June 26, 2017, "The $1.5 Trillion Business Change Flying Under [...]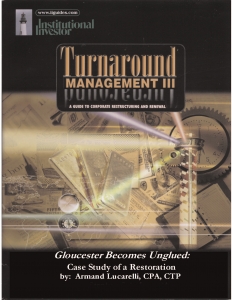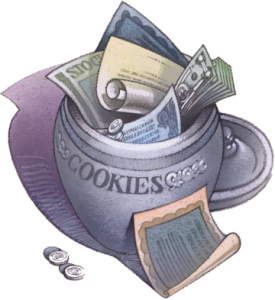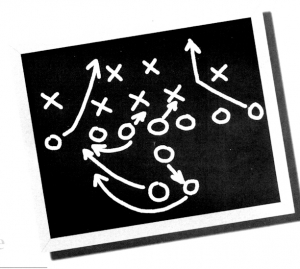 Journal of Corporate Renewal

Journal of Corporate Renewal

This article is a case study of The Gloucester Company.
Capital Restoration guides the company through the crisis to profitability resulting in the enterprise being sold for 1x revenue. These results were the basis for the Turnaround Management Association recognizing Capital Restoration LLC with the "Turnaround Of The Year Award" for a company with up to $50 million in sales.
Managed Earnings attract increased Scrutiny – historically accepted or Fraud
This article looks at the practices used to manage earnings which can distort the true trends and value proposition of an enterprise.
Although historically an accepted practice, earnings management misleads lenders and investors and is often the first step a company takes on a slippery slope that leads to fraud.
Failure of the CEO to change from Star to coach can impair performance
It is my premises that companies go through economic life cycles and require a transition from being the star to leading a team through the continuum of that life cycle. The article looks at the changes in management tactics, strategy and style to make the transition from star to coach.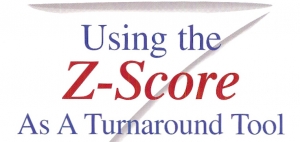 Journal American Bankruptcy Institute
Journal of Corporate Renewal
Keys to avoiding a killer storm
This article looks at the tell tale signs of a company headed for troubled waters.
This article looks at the Z Score as a useful tool to measure performance.
The focus is on analyzing the five components of the Z Score to assist in improving performance.
The Dreaded CEO Trap looks at ways to avoid a "career ending opportunity".
This article is designed to describe some prudent steps that loan officers can take to avoid the feared CEO trap.